In order to achieve Huntkey's low-carbon goals and attract more companies to promote the development of the power supply industry's low-carbon technology, Huntkey and its partners jointly established the Huntkey Low-Carbon Alliance in April 2022. The alliance aims to organize partners to reject high-carbon products, use low-carbon products, and form good living habits so that all members have the opportunity to contribute to green life and advocate such goodwill.
On April 19, 2022, Maoqi Liu, CEO of Huntkey Group, delivered a speech as the first president of the Huntkey Low-Carbon Alliance. He mentioned that on May 28, 2010, Wenhua Luo, Chairman of Huntkey Group, put forward the promise of the Huntkey Low-Carbon Declaration. After nearly 12 years, on November 13, 2021, the implementation rules of the Paris Agreement were unanimously adopted by all member states in the UK. Huntkey's promotion of "develop low-carbon technology and live an environmentally friendly life" is so forward-looking, but there is a long way to go.
Maoqi Liu, CEO of Huntkey Group, Delivered a Speech as the First President of the Huntkey Low-Carbon Alliance
Carbon neutral is the future of both humanity and cities, the Low-carbon technology is an unprecedented opportunity for us. President Liu explained how to practice low-carbon technology from various aspects, and encouraged everyone to participate in Low-carbon business together.
In the end of the speech, President Liu mentioned again that Low-carbon business is a great business, need like-minded strivers to work hard. Meanwhile, Huntkey hopes more and more individuals and units will become members of Huntkey Low-carbon Alliance.
Huntkey Low-Carbon Alliance Member Representatives Received Certificates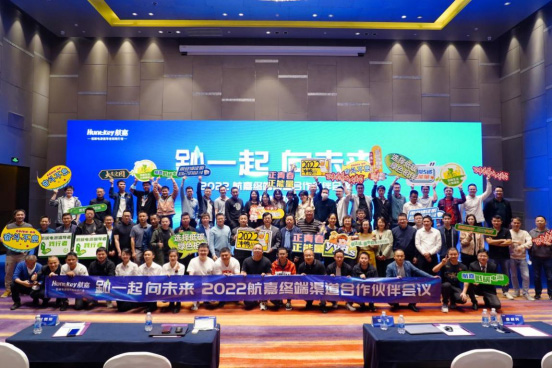 Group Photo
After President Liu's inspiring speech, the conference entered the climax- the low carbon Alliance lighting ceremony. The lighting ceremony simple but creative, after the Alliance Star was lit successfully, Huntkey Low Carbon Alliance was formally established.
The members of Low Carbon Alliance will set an example and actively publicize and promote China Low Carbon environmental protection business. Huntkey will also work with Alliance members together, to build the brand image of Low Carbon and environmental protection. Finally,let's become a respected enterprise, and to build a good future!